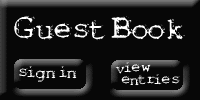 This page was last updated on: September 5, 2007

Recruits practicing their throwing technique on the grenade range.

Under the careful eye of a drill sergeant, a trainee fires his M203 Grenade Launcher downrange.

Recruits lowering the Colors at Ft. Leonardwood, MO.

This website has been awarded:

About the webmaster:  Raquel Thiebes is a former Army basic training company commander.

This site is © (copyrighted) 2000-2007 by Raquel Thiebes.  Any unauthorized duplication, storage, or reproduction in any form is strictly prohibited by copyright owner.  If you would like to quote from this site, you must have a link back to this site.

Disclaimer:  I am not liable or responsible for the results of following the advice or information on this website, although I have done my best to give you honest and factual information.

Click above for the EASIEST way to create your own website.  No "know-how" needed!

Please visit  www.armybasic.org for more information on Army Basic Training.  I am no longer affiliated with the site, but I think you can still find some good information there to get you started on your road to success!
Click HERE to see the book that started it all!
More comments about the book:

"I will be going off to boot camp soon. Your website/book couldn't have come at a better time! Quick delivery, and I got right to work! My confidence level has shot through the roof!" Thanks, Jack

"The book is one that all recruits should read before entering the military.  It has such a wealth of information that recruiters don't always talk about unless asked.  I want to make the military my career even more since reading the book!"  Sincerely, Shayla

"I just wanted to say thanks you for taking out the time to give someone like myself  information that the recruiters didn't have time to go into detail about.  I really appreciate the honesty and the advice about the army. I had done

alot of research and some of the things that you listed in your book I had the hardest time trying to find. Your book was not only easy to understand it was also imspirational. After reading your book I can really say that I am ready to join the army and really go into this with my eyes wide open."

Thanks again, Kristal

"Hi, Great book, really enjoyed reading it. I'm considering joining and the book was very helpful."

thanks, Brad

"Raquel:  Just a quick note to thank you for writing such a terrific book.  My son signed up to join the army this summer...Before he left, we ordered the book and spent the summer reading and re-reading it.  We set up a physical fitness schedule for Matt, and he and his dad worked out to "get him ready."   The detailed information in the book about what to expect made the whole experience less intimidating and Matt seemed really prepared by the time he left.  He's been in training for about two weeks and his letters home are very upbeat."

thanks, Lisa, Mom of Matt

"Where was this book when I joined up!? What a great idea! This book should be in every recruiter's office. I know my recruiter just didn't have the time to go over all this stuff!"  thanks, Zack

Read what others have said about the book:

Hi- my name is Elizabeth and I just finished reading your book, Army Basic Training: Be Smart, Be Ready.  I found it to be the single most efficient resource I have yet to come across regarding basic training (I'm shipping out in a few months).  I had already gone through the entire goarmy.com website (literally), and most of the army.mil and military.com resources- not to mention read tons of archived articles from Soldier magazine's website.  By breaking down in detail the different aspects of basic training and also including first-hand feedback from trainees, you allow the reader to actually picture in their mind what it will be like.  I especially enjoyed Chapter 6- Five Days in the Life of an Army Recruit.  The websites in the back of the book were also helpful (hence the email)!  Thank you again for writing such a wonderful and informative book- now I'm sure I'll be ready for basic!

thanks, Elizabeth

"Dear CPT Thiebes,  I just finished reading your book on Army Basic Training this afternoon and wanted to thank you for such an excellent resource."  thanks, Scott

"I'm finally getting a chance to write. I don't know if you remember me, but you gave me such confidence with your book and message board, I just had to stop by and give you a report. I ended up being the honor grad, yes the honor grad in my BT company. I honestly think I could not have done it without your guidance and all the help you provided. You are providing a great service here and helping soldiers to suceed and to do well."

thanks, Rob

"I just wanted to tell you thank you for all that you've done...I didn't rush... (like you say in your book) The book has been INCREDIBLY helpful. I actually shared it with my roomate at MEPS. She really enjoyed it."

thanks, Natalie

"The book was great! I was able to shave off 2 minutes on my runtime following your fitness plan! It was so easy to follow, and I got those results so fast! I am much less apprehensive about going now. I guess recruiters don't have the time or inclination to go into all this stuff, but I'm glad you did! I must say I really liked what the drill sergeants had to say about the new recruits..it was interesting to hear what they think and what leaves an impression on them." thanks, Jeff